Opening the sailing season 2015 in Croatia!
My name is Riitta Kiukas. My company Skafur-Tour is the local travel agent of Sailing Place in the Nordic countries and Russia. Mid-April I arrived to Split with an experienced group of sailors in order to test the services of Sailing Place and get an understanding, what a sailing holiday in Croatia is all about.
We took a direct flight from Helsinki to Split on Saturday morning and by 12am we had already our luggage in a 53 feet sailing boat. After shopping three shopping trolleys full of food and drinks we were ready to welcome summer in Croatia.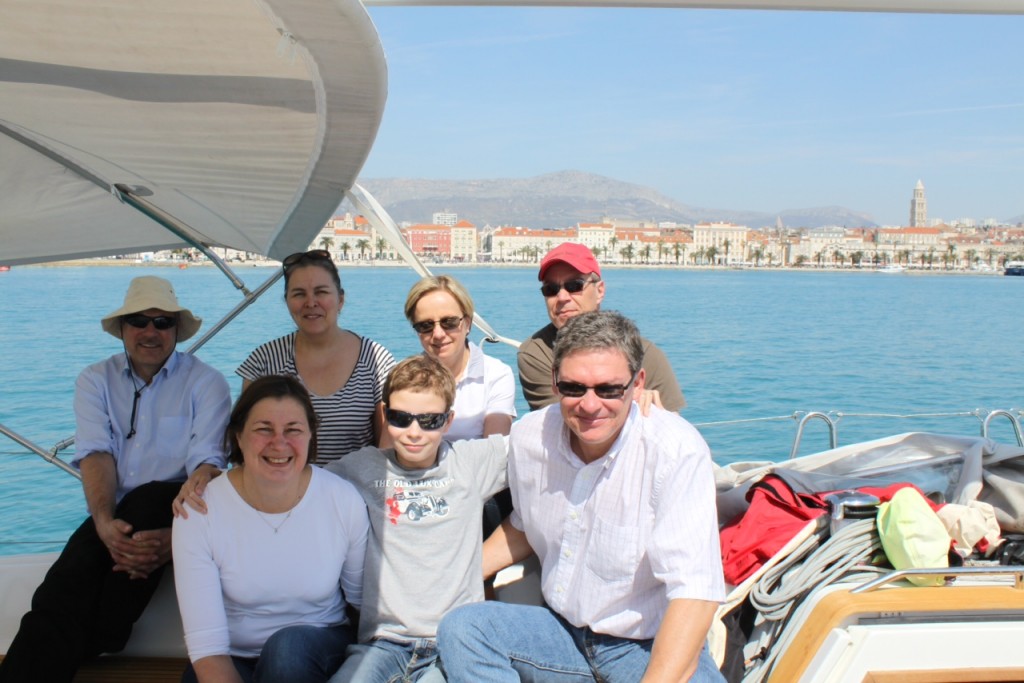 Our sailing team: Timo, Riitta, Tarja, Seppo, Varpu, Matias ja Olli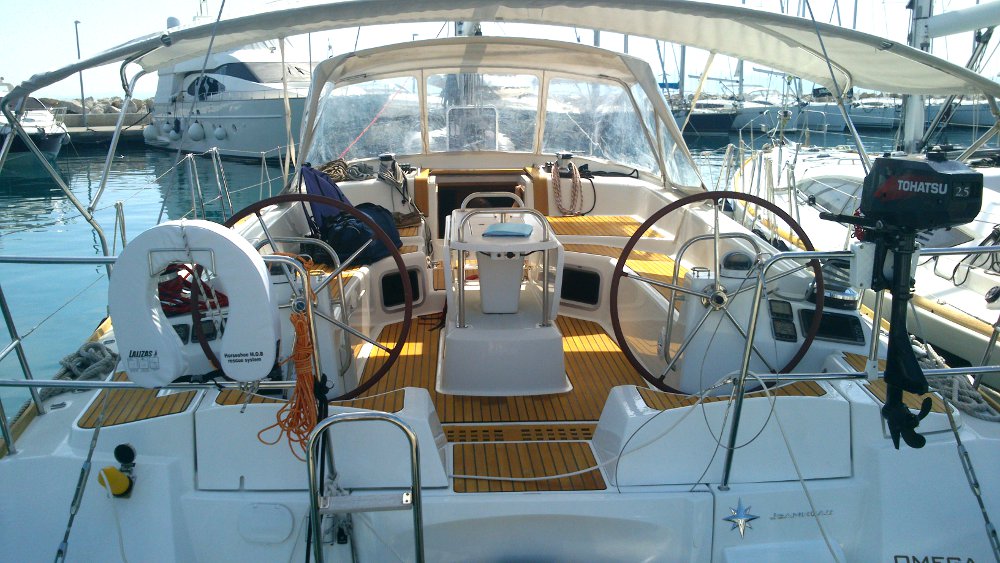 Our sailing boat Jeanneau 53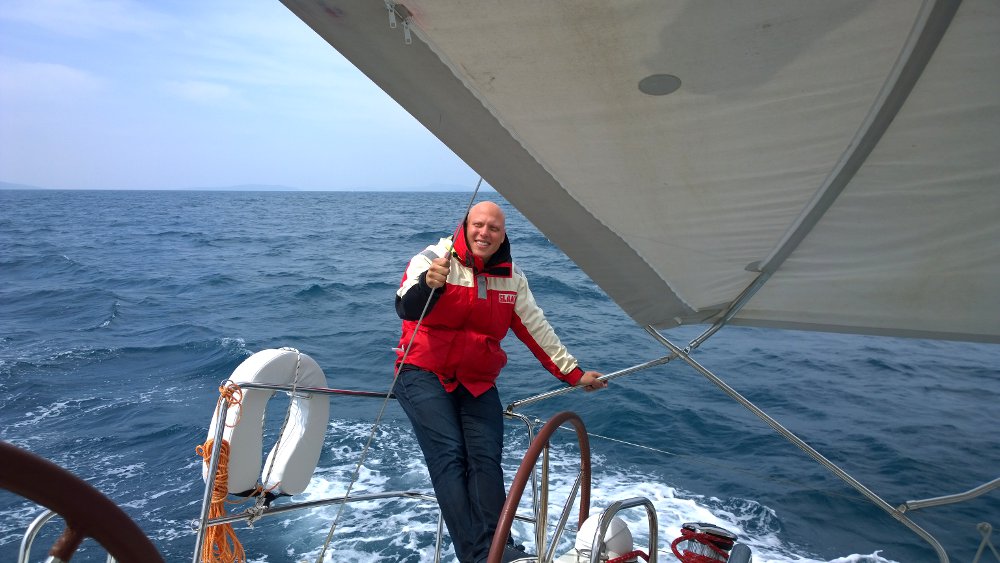 Our local personnel: captain Andelo (in the picture) and hostess Zorana
As this was our first sailing week in Croatia we chose to stay in the neighborhood of the three closest islands. We first sailed to Milna on Brac island, then to Vis and Komiza on Vis island and from Komiza via Bisevo to Hvar and Jelsa on Hvar island and via Bol back to Bobovisca on Brac island. Weather and winds favoured us, it was sunny and blowing 7-17 knots from southwest. There was no hurry in the mornings as the wind typically starts only midday. We had time to go for long walks or jogging to see the villages before enjoying breakfast.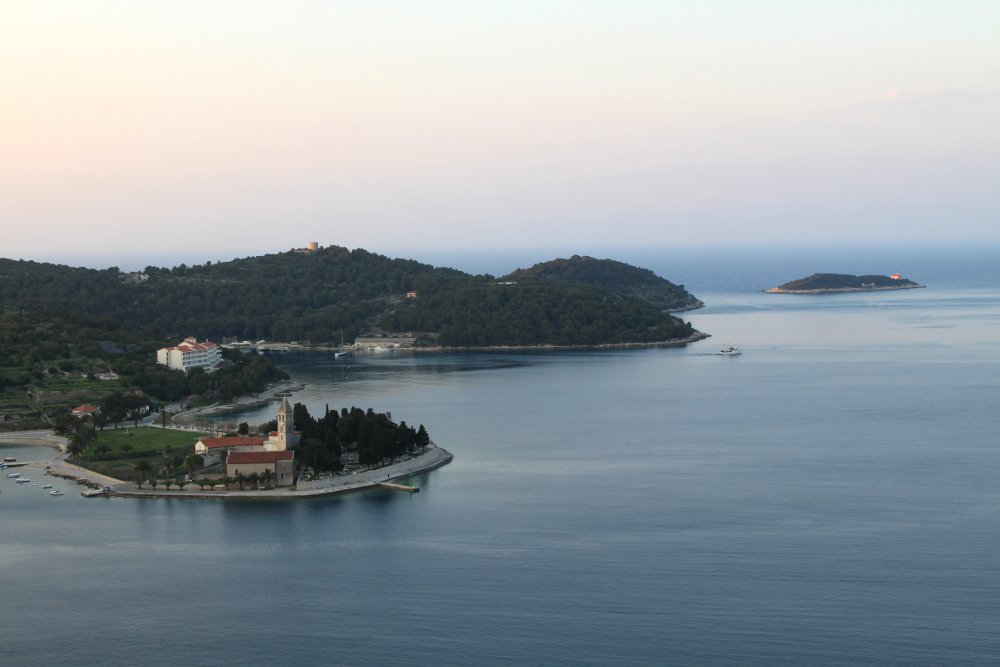 Vis in the evening light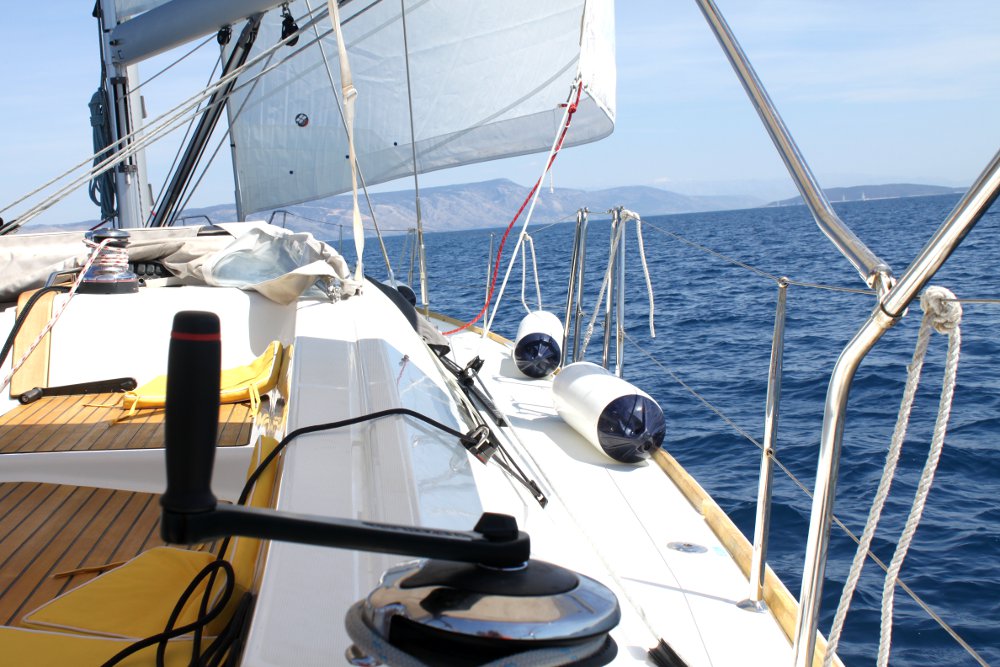 In action on the sea
The charter boats are made to be comfortable and stable, not to win sailing competitions. Despite this fact our helmsmen wanted to compete. Speed records were stroke one by one and the winner was clear only after the last leg. Olli became the record holder by 9,3 knots.
Dalmatian food was delicious and so was the wine. For lunch our hostess prepared for example chicken saslik, frutti di mare risotto and tuna pasta. Maybe it was the time spent outdoors, great scenery of the lunch stop places or simply the taste of the Dalmatian kitchen but we never had any leftovers. In the evenings we visited local restaurants. All restaurants were not yet open but our skipper had checked in advance, which ones are.
We had traditional Croatian food Peka as well as extremely delicious grilled fish in Komiza. What we liked the most were the juicy taste of fresh tomatoes, grilled vegetables and the anchovy starter plates, which were available in practically every restaurant.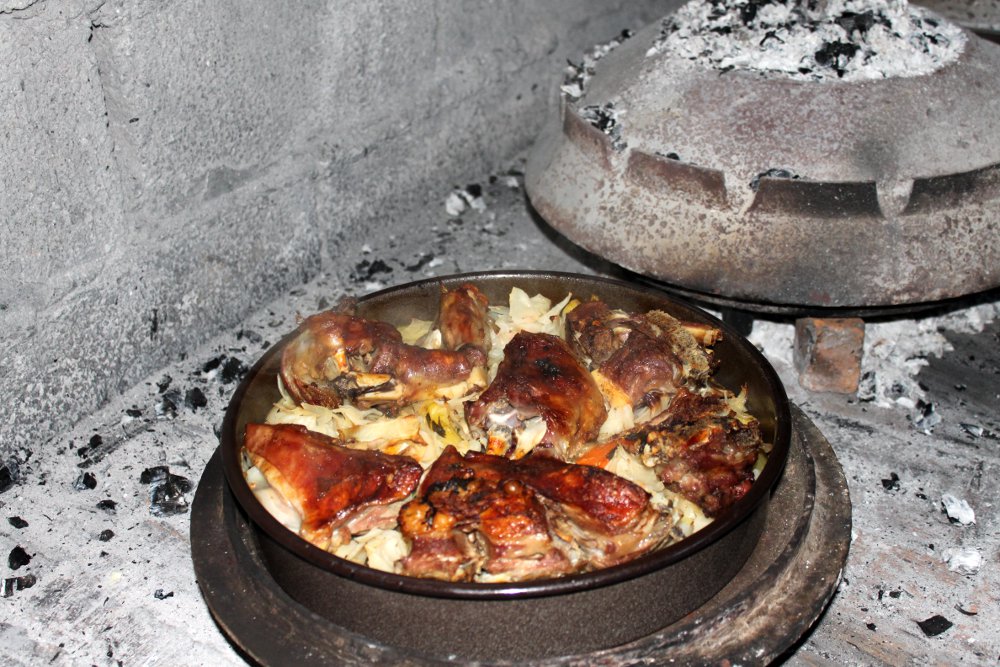 Lamb peka being prepared in a traditional way on Vis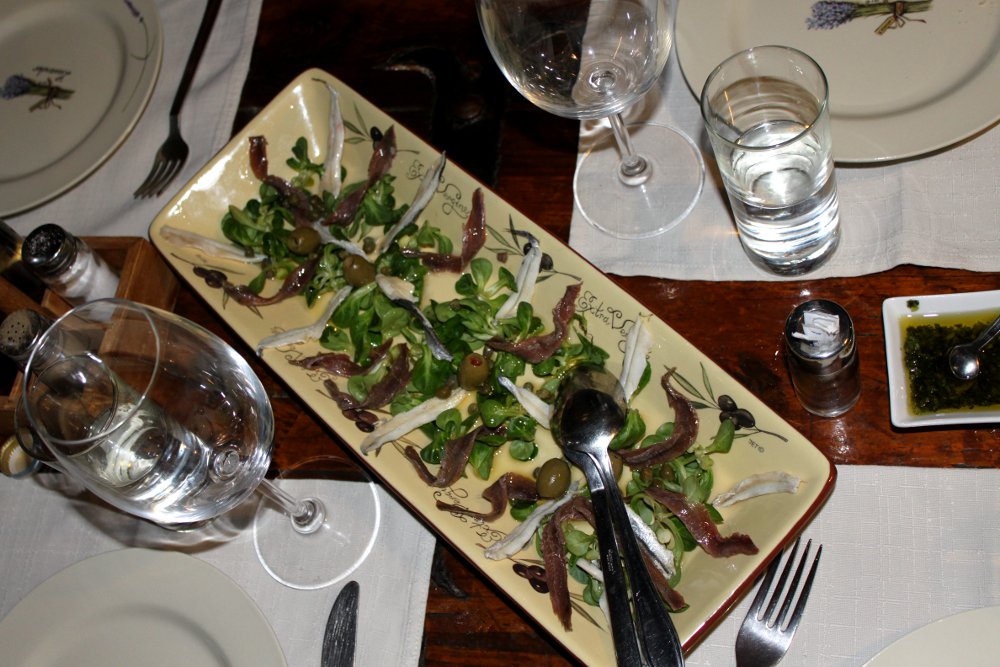 Starter plate at restaurant Lavender, Milna
The wine grape of the Dalmatian coast is Plavac Mali, the little blue. It has a rich and spicy flavour. We participated in a wine tasting in Jelsa on Hvar island. Local famous winery is serving wine samples with starters in their beautiful cellar restaurant.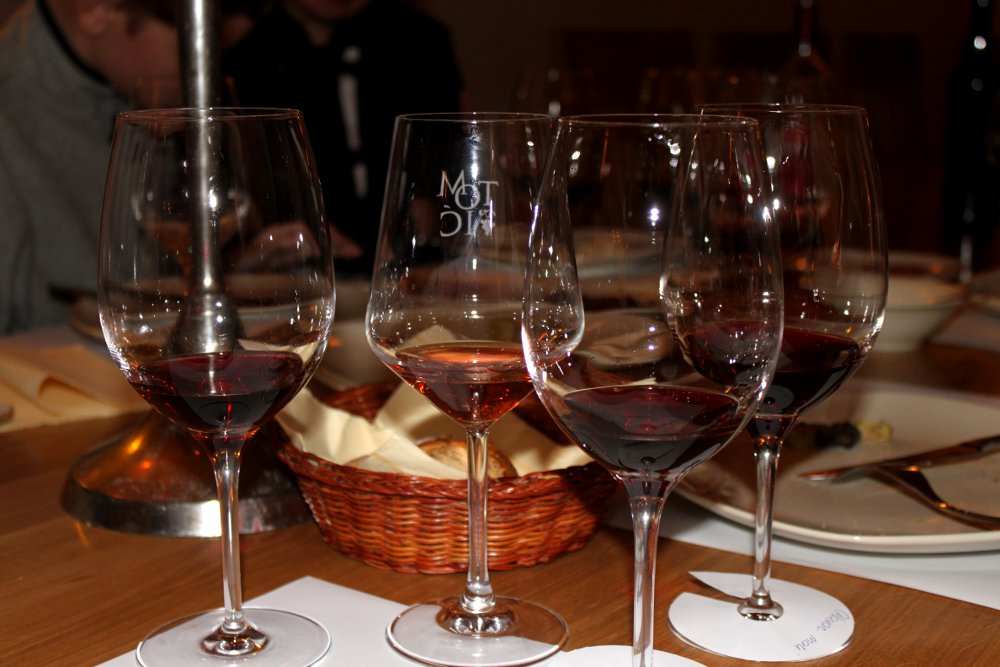 Wine tasting at the famous winery on Hvar
The caves of the Dalmatian coast made an impact on us. First the Stiniva bay, then the Green cave and last but not least the Blue Cave. The advantage of off-season is that you can enjoy all these beautiful places alone or with the maximum 1-2 other boats. Our Blue Cave guide told us that on the main season they have 1000 visitors every day. The disadvantage of off-season we met in Stiniva bay, the beach was full of garbage brought in by the waves as no-one yet had time to clean it all up. At the same time it was a sad reminder of the behaviour of the human beings.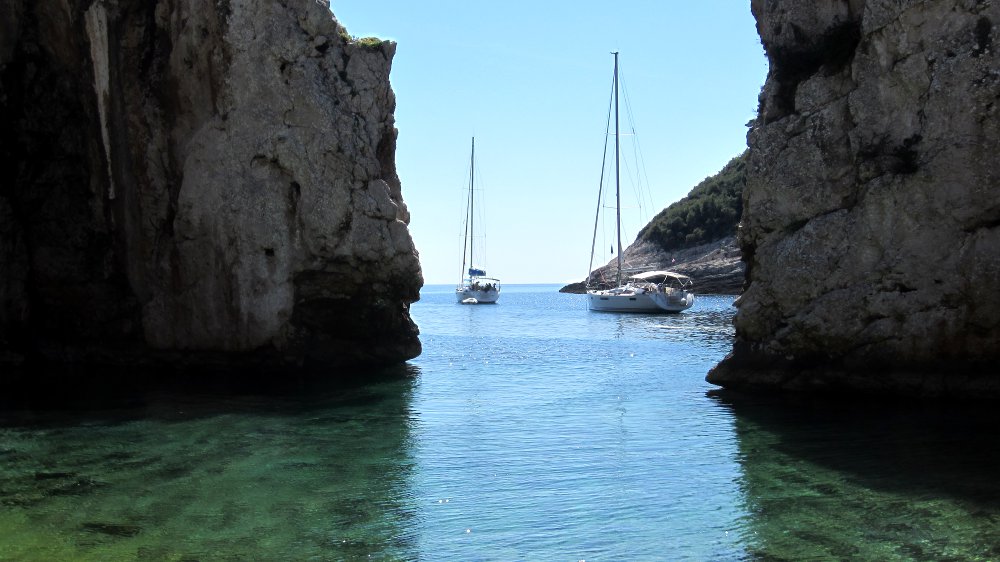 Stiniva bay, only our boat and one other.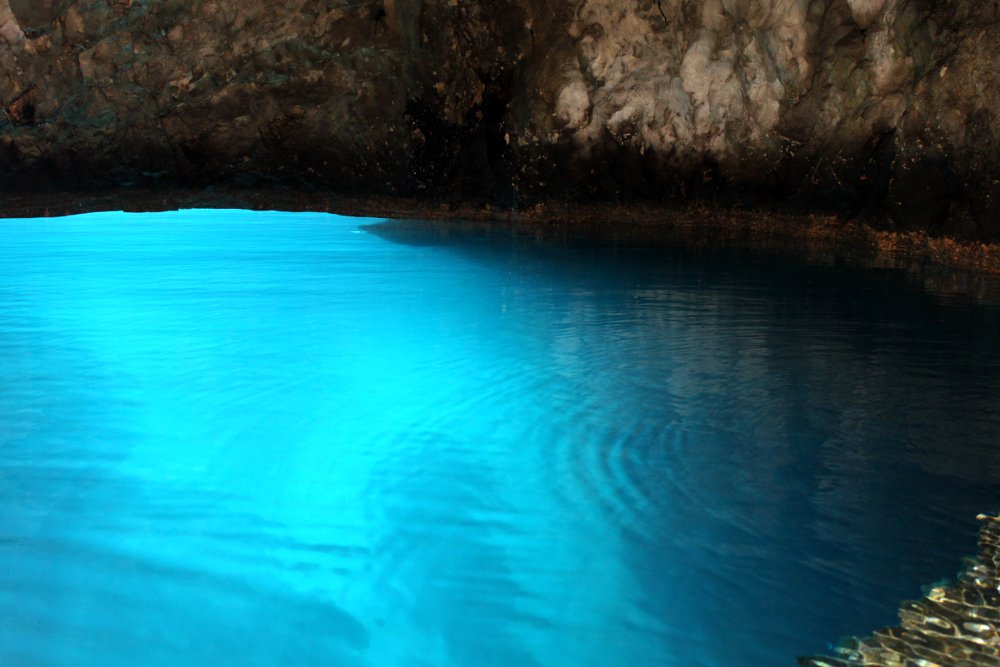 Blue Cave, our group in the cave alone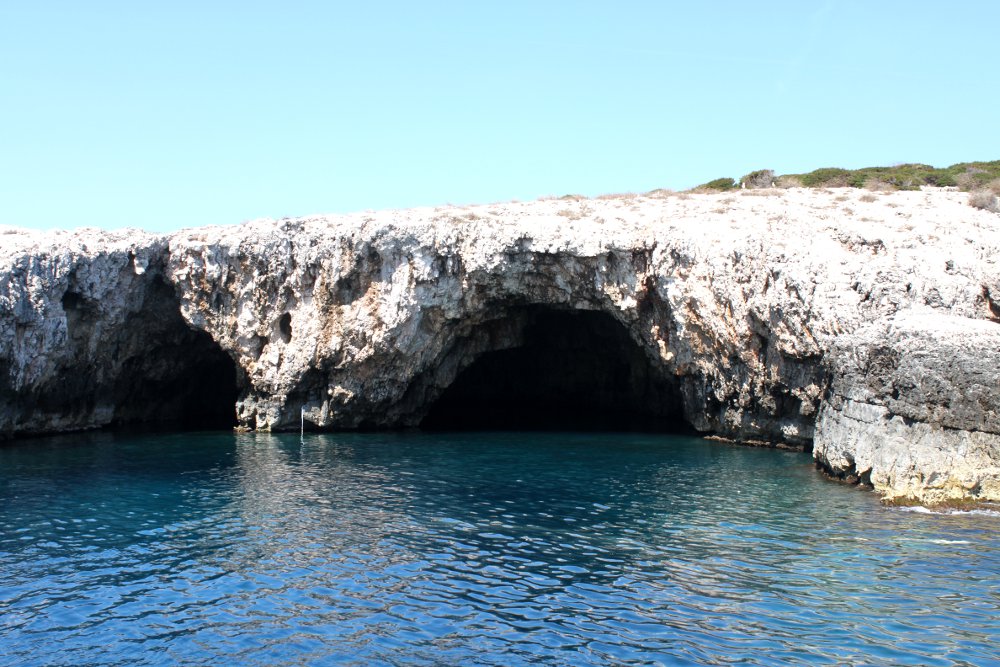 Green Cave
"It will be too cold for swimming", told our skipper in advance to me. "Well, have you ever met Finnish people, we are quite used to cold circumstances and some of us even swim in wintertime", I answered. With weather being sunny and warm, it was like June in the north. Water was cold but warm enough for a refreshing swim. Later we saw even dolphins doing the same.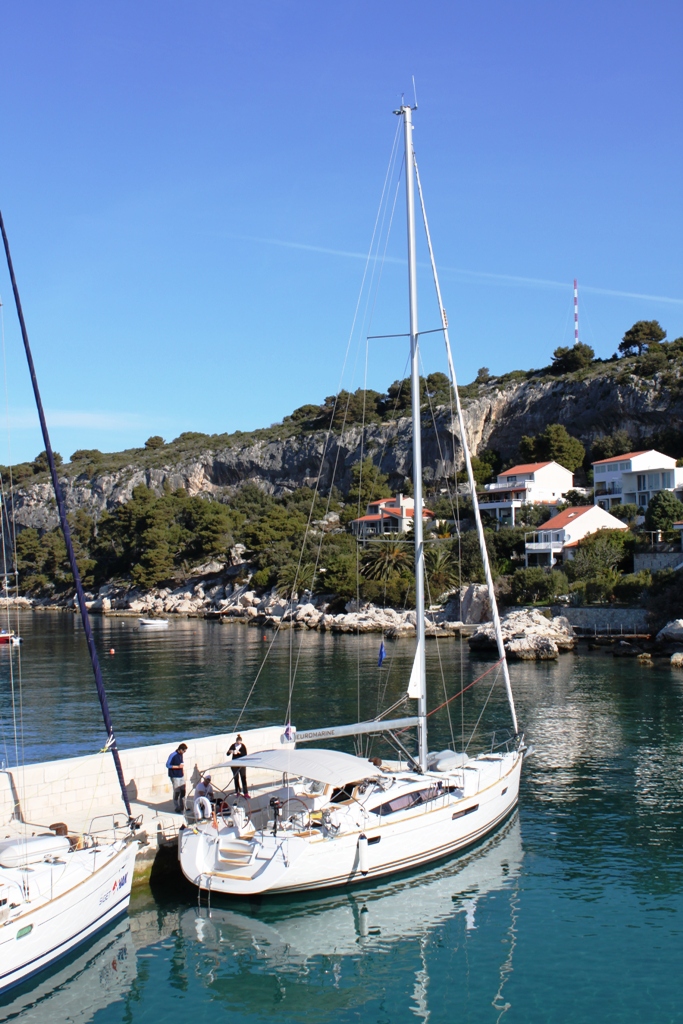 The harbour in Hvar was ideal for swimming…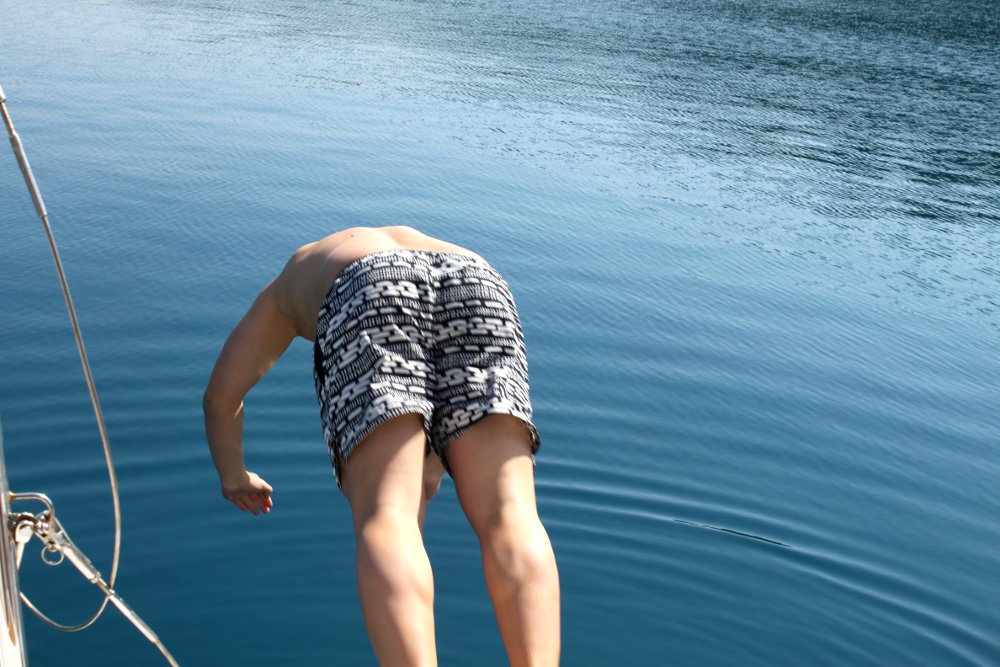 …so the whole crew including our captain jumped in the water.
Not a bad tour, repeated our crew almost every day. Although most of the crew had a lots of sailing experience, they enjoyed there was a captain in charge. You simply did what you were asked to do and you were able to rely that the skipper knew the route.
As you have possibly understood from this article, the test sailing was very successful… 🙂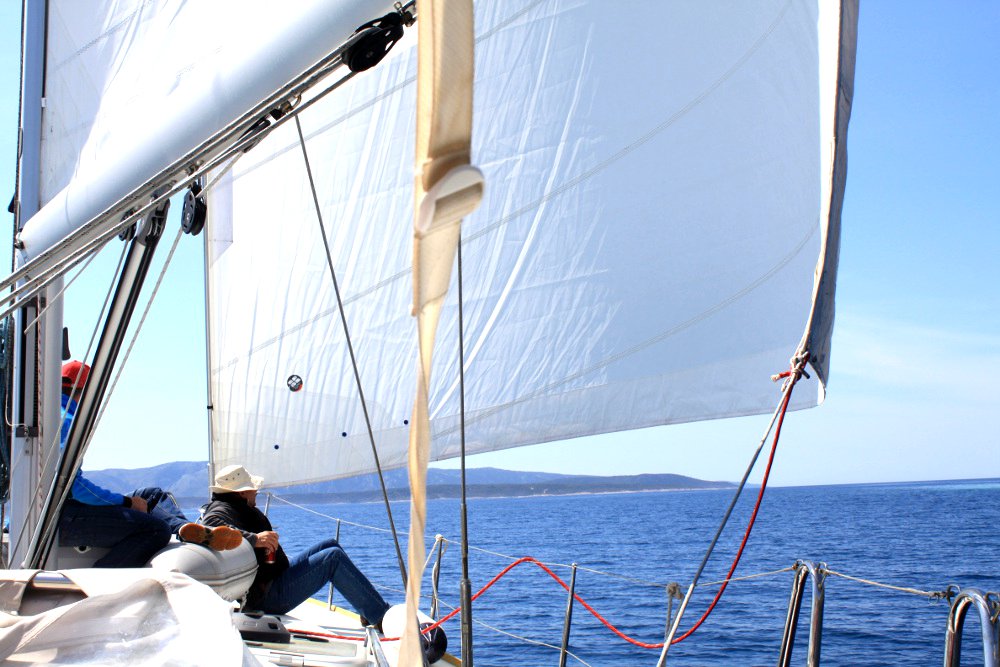 Pure enjoyment!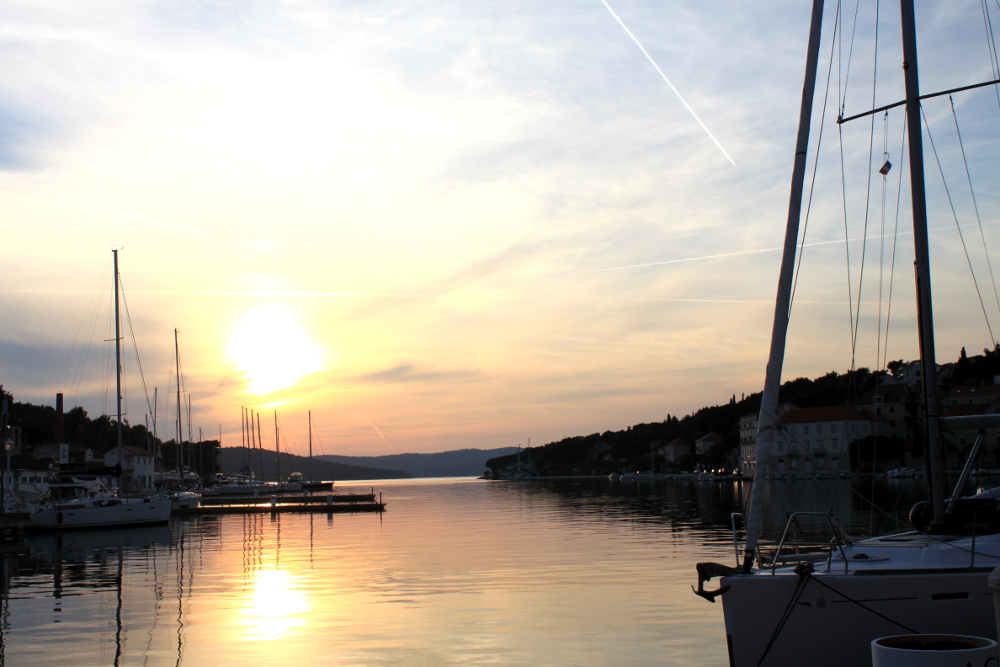 Sunset over Milna